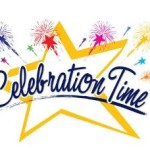 Come join fellow squadron members, family, and friends to celebrate our 2015 successes and to look forward to 2016! This year's banquet will be held at the Thomas Rooney VFW Post, 630 South 6th Street, La Crosse.
Cost will be $8 for cadets/youth and $10 for adults. Please register for the banquet by clicking here.
The banquet schedule will be:
Social hour: 5:30 p.m. – 6:15 p.m.
Dinner: 6:15 p.m. – 7:15 p.m.
Award presentations: 7:15 p.m. – 8:00 p.m.
Banquet attire:
Cadets: Blues. Service coats preferred, but short-sleeve blues is acceptable.
Senior members: Blazer combo or Corporate semi-formal, Mess Dress, Service coat, blues, or appropriate civilian attire. No golf shirt combos please.
Guests: Appropriate civilian attire.
You can pay for the banquet in one of three ways: