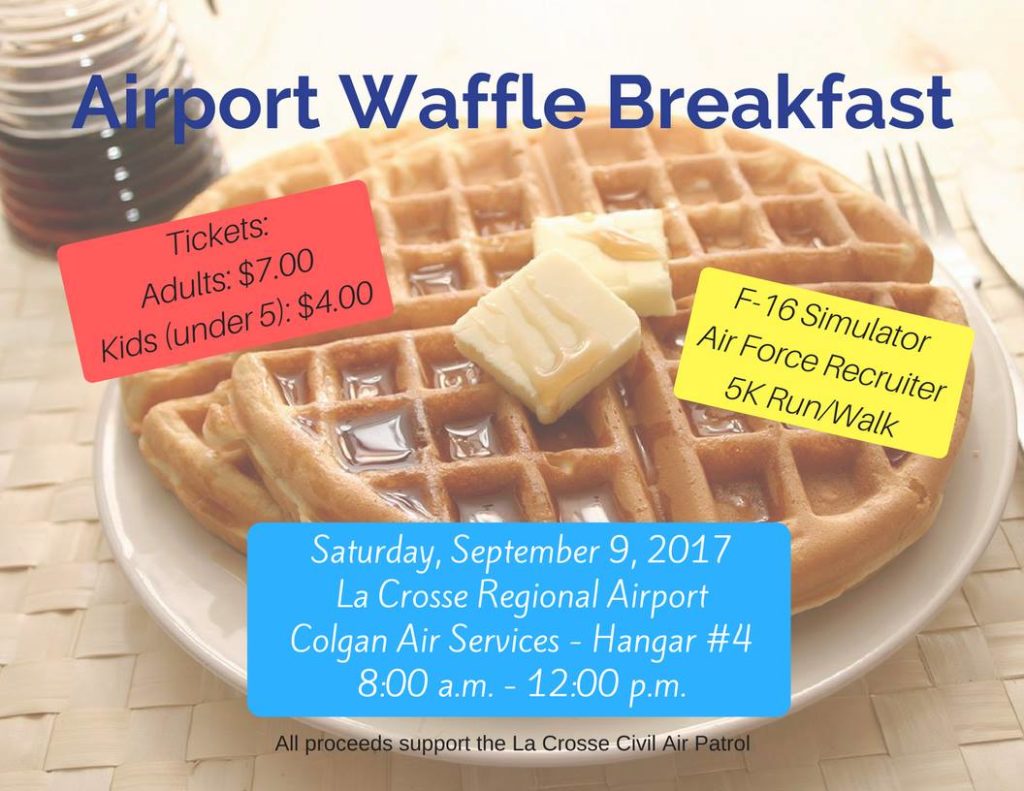 Come eat some waffles! The Airport Waffle Breakfast is open to everyone, and who doesn't love waffles?
Tickets are $7.00 at the door for some Dad's Famous Belgian Waffles. All proceeds go to support the Civil Air Patrol.
The day will include aircraft, a 5K (separate fee), an F-16 simulator and more!